Thanks to the 2023 calendar year, April Fools' Day fell on a Saturday, which gave the cast of "Saturday Night Live" ample opportunity to be even more ridiculous.
during theWeekend updateIn the segment with Colin Jost and Michael Che, things went awry when Jost's jokes were not well received by the audience.
joking about An indictment of former President TrumpJost received minimal laughter from the live audience. When Che started talking about the topic, all his jokes hit, and the studio exploded with laughter.
"At this point, it looks like even the pro-Trump people have moved on. I mean I went into the courtroom today, and I was the only protester there," Jost said, trying again, along with a Photoshopped photo of him holding a "Let our son He goes!" Signboard.
MAJOR ADVERTISEMENT OF 'SNL' COLD OPEN MOCKS TRUMP ON ISSUING DIGITAL TRADING CARDS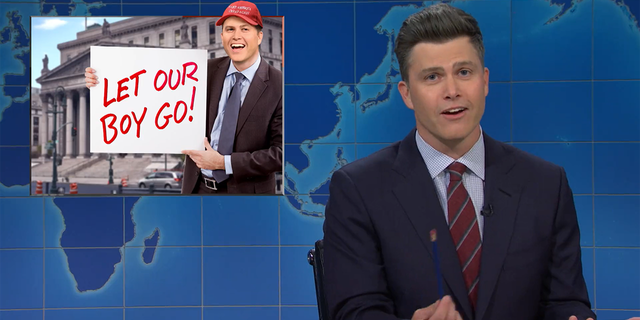 "You stink," one person in the audience could be heard shouting before Che exploded in hysterics.
beginning to realize it was the butt of the joke, chi interference, Saying, "I told them not to laugh at you for your April Fools' Day."
'SNL' star Michael Che and Chris Rock are back in action after Smith smacked the Oscars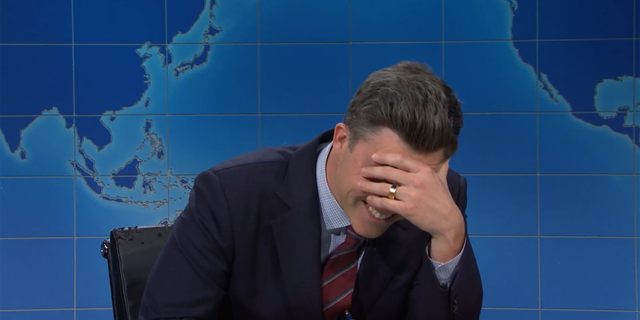 Click here to sign up for our entertainment newsletter
Finally managing to compose himself, Ghost told the audience, "You were really impressed, weren't you?
Trying to transition smoothly into his next quip, Chee started at Marjorie Taylor Greene, before Ghost shouted, "God! You're evil!"
After finishing his joke, Chi said to Ghost, "They'll probably laugh at this next joke."
"That's the saddest thing you've ever done to me," Ghost said to Che. "I'm covered in sweat!"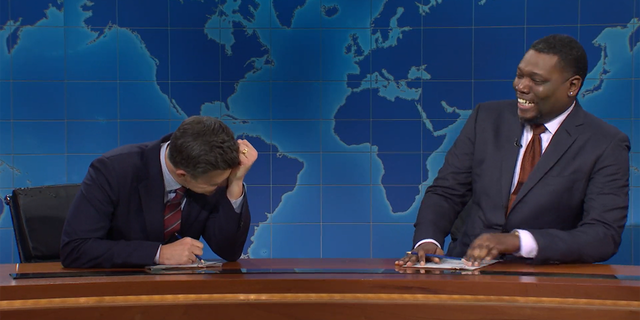 Click here for the FOX NEWS app
The crowd, still laughing at the exchange, started cheering for Jost, much to his disdain.
"Yeah, no, no… don't even dare. Don't even dare try now," he sneered.
Jost could barely get over the next joke, telling the audience, "I'm shuddering."
At one point, Jost attempts to jokingly turn the crowd against Che, before continuing his manipulations.