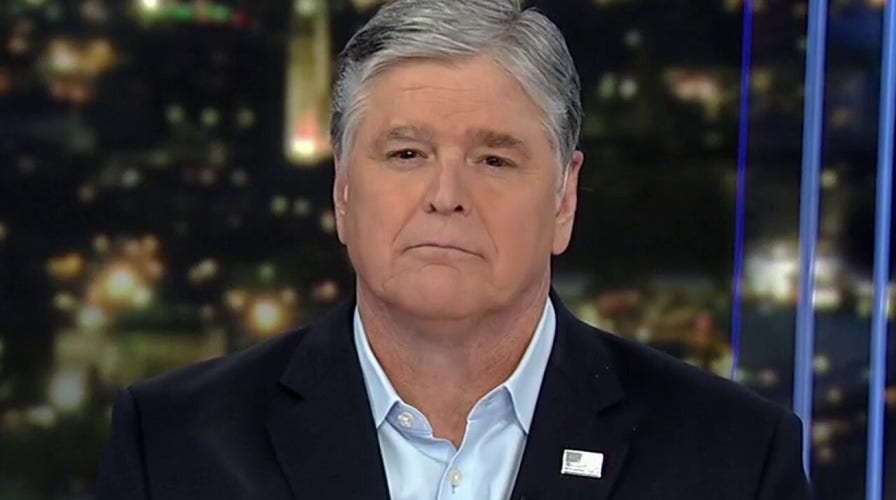 Fox News host Sean Hannity responded to the left's backlash on The Covenant School Shootingcalling it "disgusting".
Shehanty: Let's turn to the left's disgusting reaction to Monday's shooting at Covenant School in Nashville, Tennessee. Because this was a Christian school targeted by a Transgender killer — the deep, honest remarks from Democrats and the media mob, were few and far between. Some actually mock the victims. Take a look at your screen. Now, former press secretary to Arizona Governor Katie Hobbs posted that tweet after the shooting with the caption, "We are when we see transgender people." OK. She has now resigned in disgrace, but never made an apology. Now, unfortunately, the vitriol didn't stop there. Horrible, quote-progressive talk show host, joking about victims, never praying enough. That's supposed to be funny. I thought attacking one's personal religious beliefs was not permissible in the left-wing world we live in. Now in the meantime, an activist across Harvard Law points out that victims got what was coming for them because of Tennessee laws against so-called gender confirmation sponsorships and withdrawal offers. NBC News, publicized the real victims of the Monday night shooting, quoting, "Tennessee's transgender community who now fear for their lives amid focus on the Nashville shooter's gender identity."
The media's mockery of the prayer, and a graceful anti-Christian wit refer to the coverage of the Nashville massacre
…
Now as expected, other Democrats, they're using this as a political opportunity to ban the guns, blaming the Republicans, which is very predictable. President of the Teachers Union from the far left Randy Weingarten Calling on the federal government to confiscate guns like Australia and New Zealand.