the XFL matches Between the DC Defenders and Houston Roughnecks on Monday night there was a bizarre penalty kick that left the referee baffled.
In the third quarter with DC driving Houston 23-8, the bottom judge came to the referee and explained that a penalty kick was thrown at defensive back Gene Harris because he splashed water on the referee.
Click here for more sports coverage on FOXNEWS.COM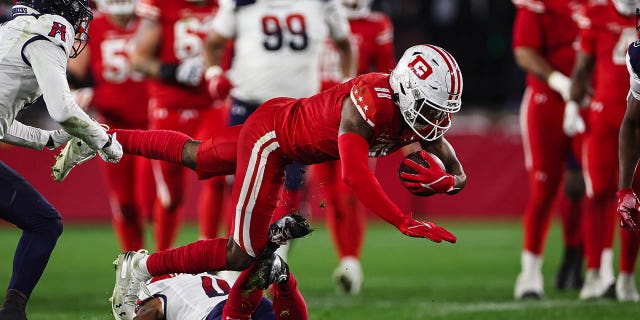 "No. 3? I splashed you with water?" said the referee, slightly confused about the situation. "I get it."
The referee then announced the penalty and later had to explain to the Houston coaches what happened on the touchline that led to the flag being raised. The coaches looked equally shocked.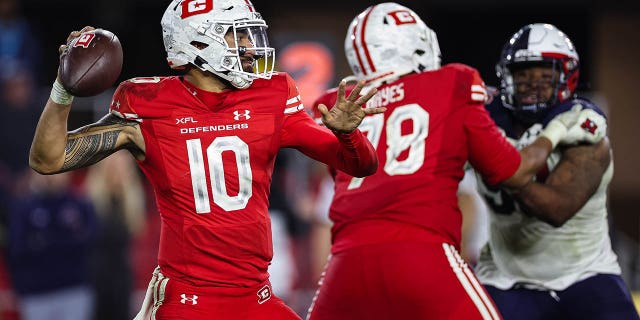 "Unsportsmanlike conduct, Defense No. 3. He pumped a water bottle at the bottom judge," the referee declared to the crowd.
EAGLES proposes changing the USFL-XFL style rule for teams to practice at games
DC got an automatic first on the play. The defenders' drive ended with a field goal.
The Defenders would win the game and hold up a blistering comeback attempt, 37-26.
Jordan Taamo led D.C. with 245 yards and two touchdown passes. Lucky Jackson led the Defenders with five catches for 136 yards and a touchdown catch.
Cole McDonald had 194 yards, a touchdown pass and a rushing touchdown for the Roughnecks. Max Burgi had two rushing touchdowns in the game.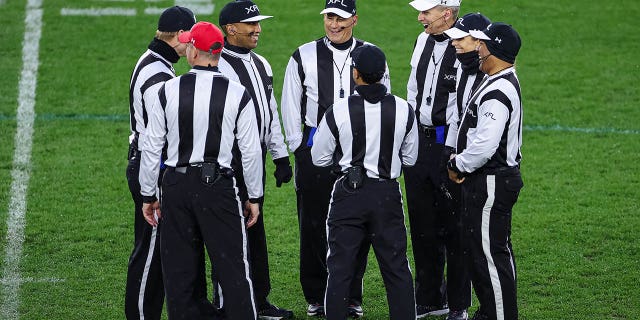 Click here for the FOX NEWS app
Defenders 6-0 this season and Houston is now 4-2.